2011 Royal Wedding Quiz
ROYAL WEDDING QUIZ

Red, white and blue - all thanks to Sue!

The Royal Wedding Quiz was a great success - we had 12 tables and most teams had gone to great lengths to decorate their tables and themselves. The winning team had men dressed as brides and women dressed as grooms. Their table was beautifully decorated with a stunning flower arrangement which was later auctioned.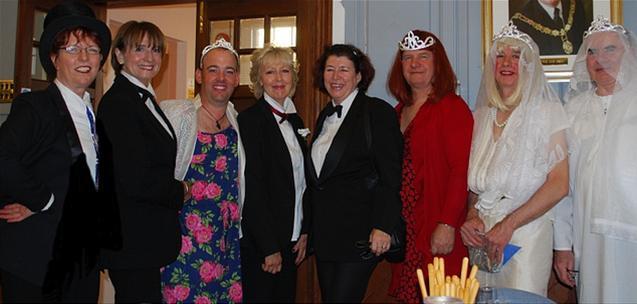 Image courtesy of ThameNews.Net
For more photos go to Flickr:
http://www.flickr.com/photos/thamenews/5681948986/in/set-72157626633895702/.